Ready-Mixed Concrete (RMC)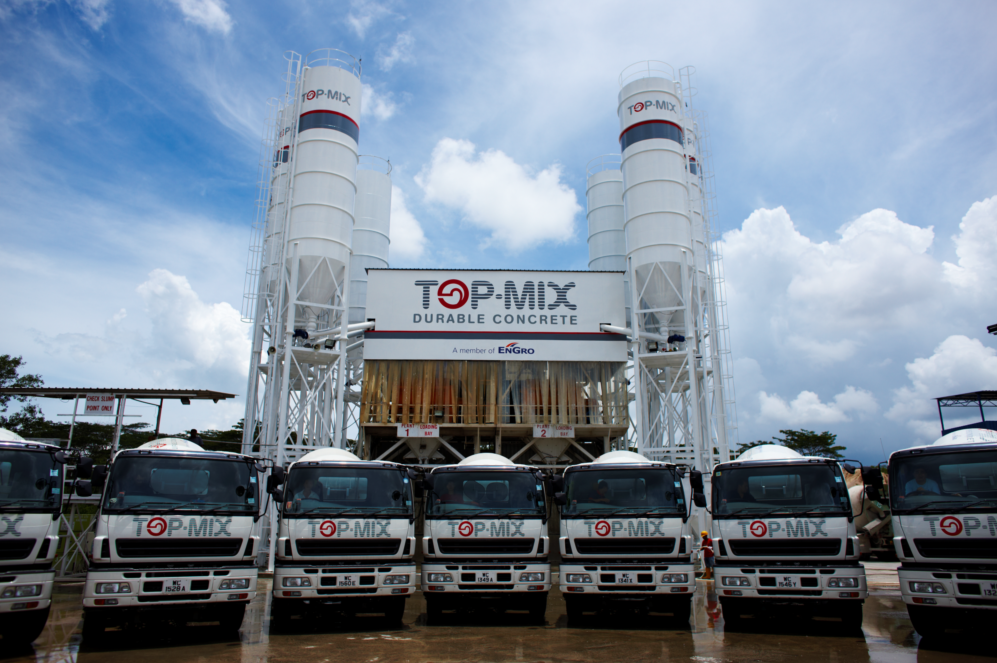 Top-Mix Concrete Pte Ltd, is a wholly owned subsidiary of EnGro Corporation Limited.
Backed by EnGro's in-house R&D initiative, Top-Mix manufactures durable concrete, brand name "DuraCrete", by using low heat high slag blastfurnace cement (LHPBFC or HSPBFC) for the most stringent civil/infrastructure requirements. With the support of EnGro's accredited lab, Top-Mix shall ensure quality, consistency of the concrete supply to its customers.
Top-Mix's track records include the supply of ready-mixed concrete to Jubilee Bridge, Marina Bay Sand, MRT project, new KK Women's and Children's Hospital, the Tan Tock Seng Hospital, the New Kranji Racing Course, POS Bank Tower, NTUC Building Development at Harbour-Front, Biomedical Research & Development at Buona Vista and many other Public and Private projects.
Currently, our batching plants of Top-Mix concrete are located at Changi and Tuas. Top-Mix successfully attained ISO 9002 certificate and bizSafe Star certificate.
Apart from strengthening its ready-mixed concrete (RMC) footprint in Singapore, in 2011 Top-Mix Concrete expanded its RMC business into Malaysia's growing Johor Bahru ("JB") market with the acquisition of Compact Concrete Sdn Bhd ("Compact Concrete"). With the rising interest of the Iskandar Development Region ("IDR") in JB, Top Mix Concrete (M) Sdn Bhd was timely to tap on the growing construction demand in JB region.
For more details, please download product brochure here.